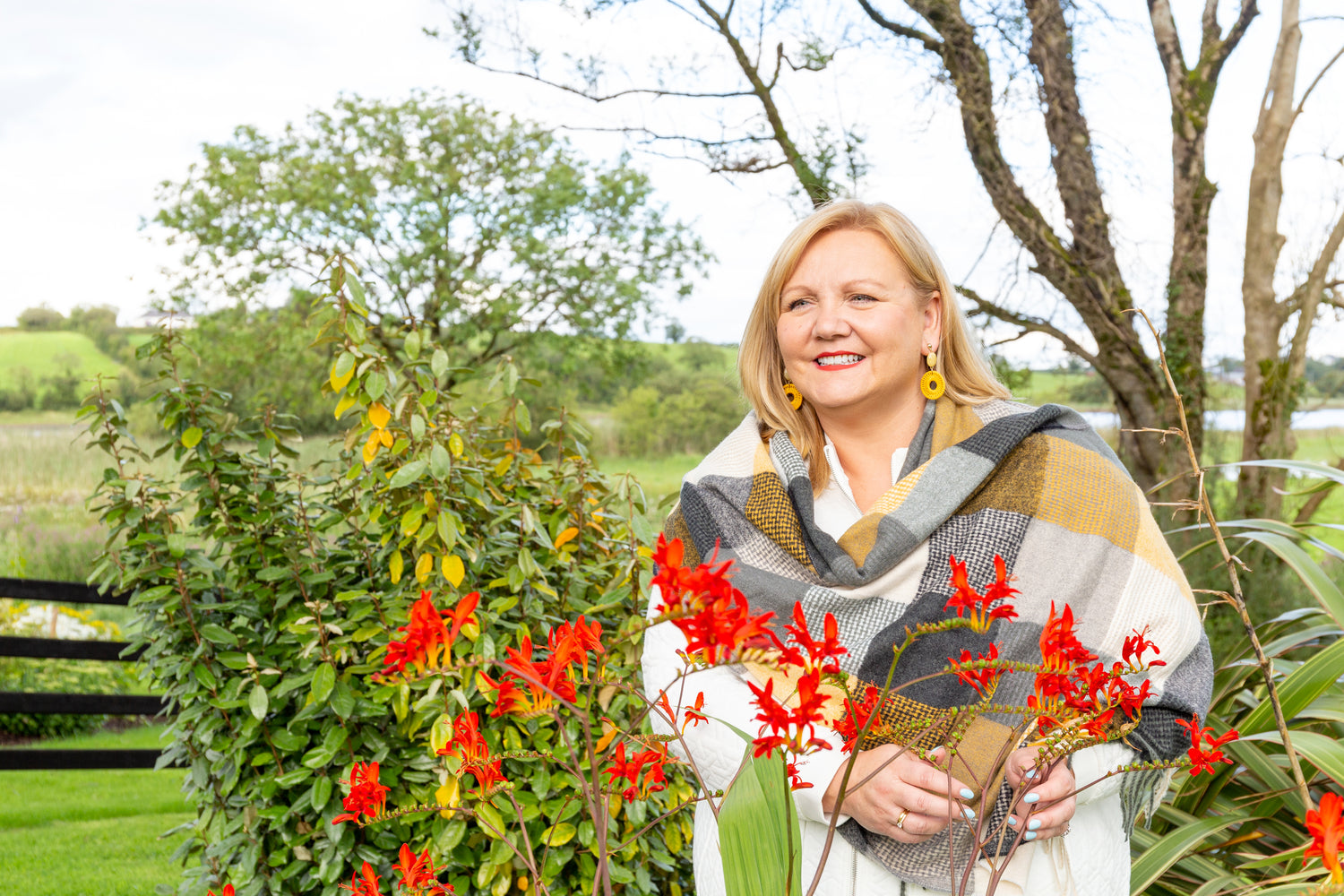 My Story
I have always loved creating and making. Since obtaining my degree and years of experience in Textile and Flooring Design, I worked as a designer for a number of years.
Now I am living my creative dream here in County Cavan, handcrafting personalised keepsake gifts and felt accessories, ready for you to gift or treasure for yourself.
Studio Eight began as a hobby, making gifts for various occasions for friends and family, since 2017 I made the venture my full time focus and I especially love the freedom of working here in my lakeside home studio, bringing my own designs to life.
The beautiful lake and trees surrounding me provides me with a calming and positive environment in which to create.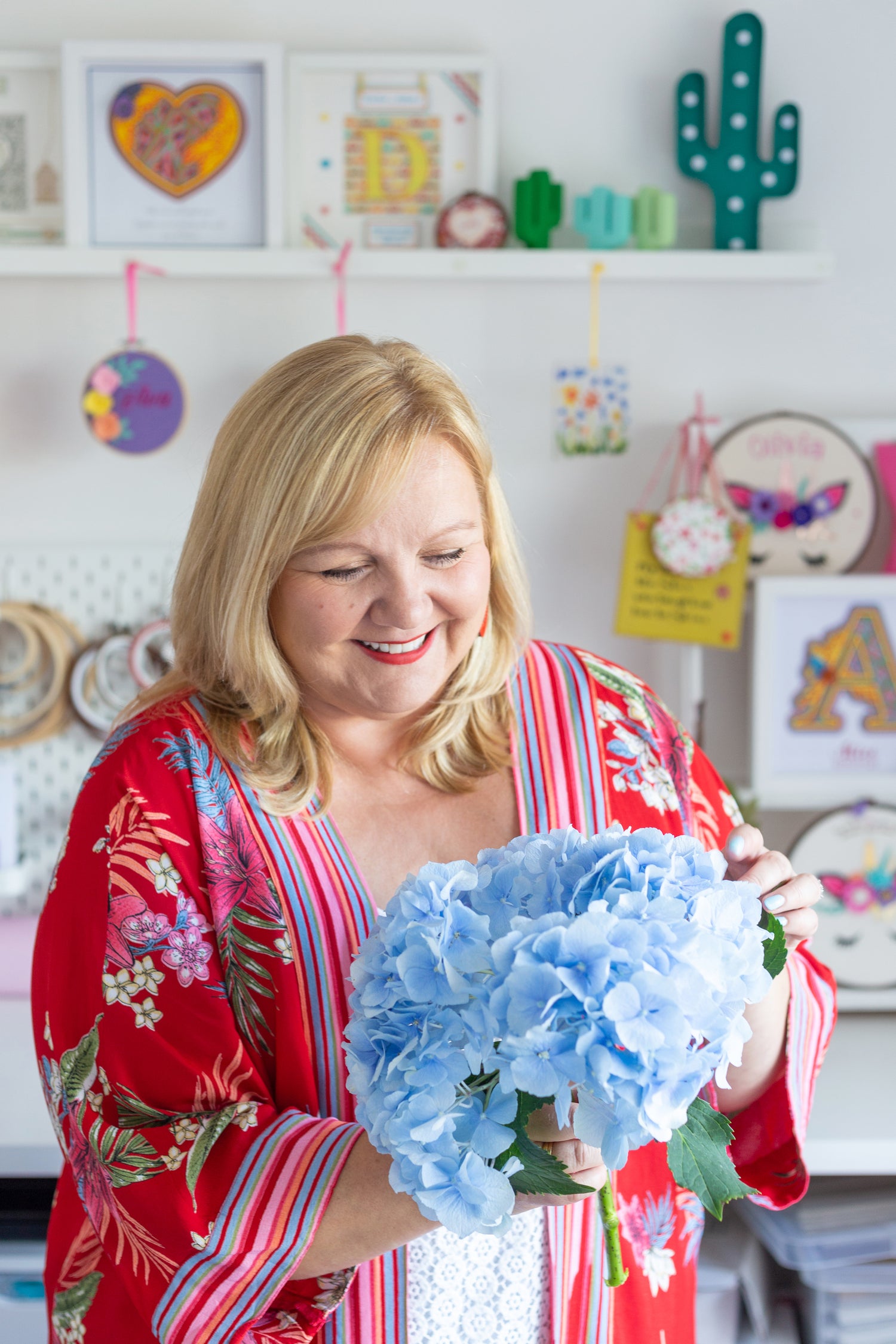 My Designs
I love using a mix of embroidery, print and paper craft in my designs incorporating my love of bright colours, graphic patterns and beautiful florals.
The Studio Eight collections include a selection of gifts for all occasions, from new babies, weddings and engagements, new homes and all of life's milestones.

My aim is to create personal and beautiful gifts that can be treasured by the person receiving them.
Colour, pattern and the smaller details are so important in my design process.
Whether I am working on a custom order keepsake or making a decorative wreath, attention to detail is something I won't overlook.
 It can really lift a piece to another level.

Welcome to my shop, I hope you enjoy browsing my collections.

If you have any questions or would like to discuss a bespoke piece, please get in touch.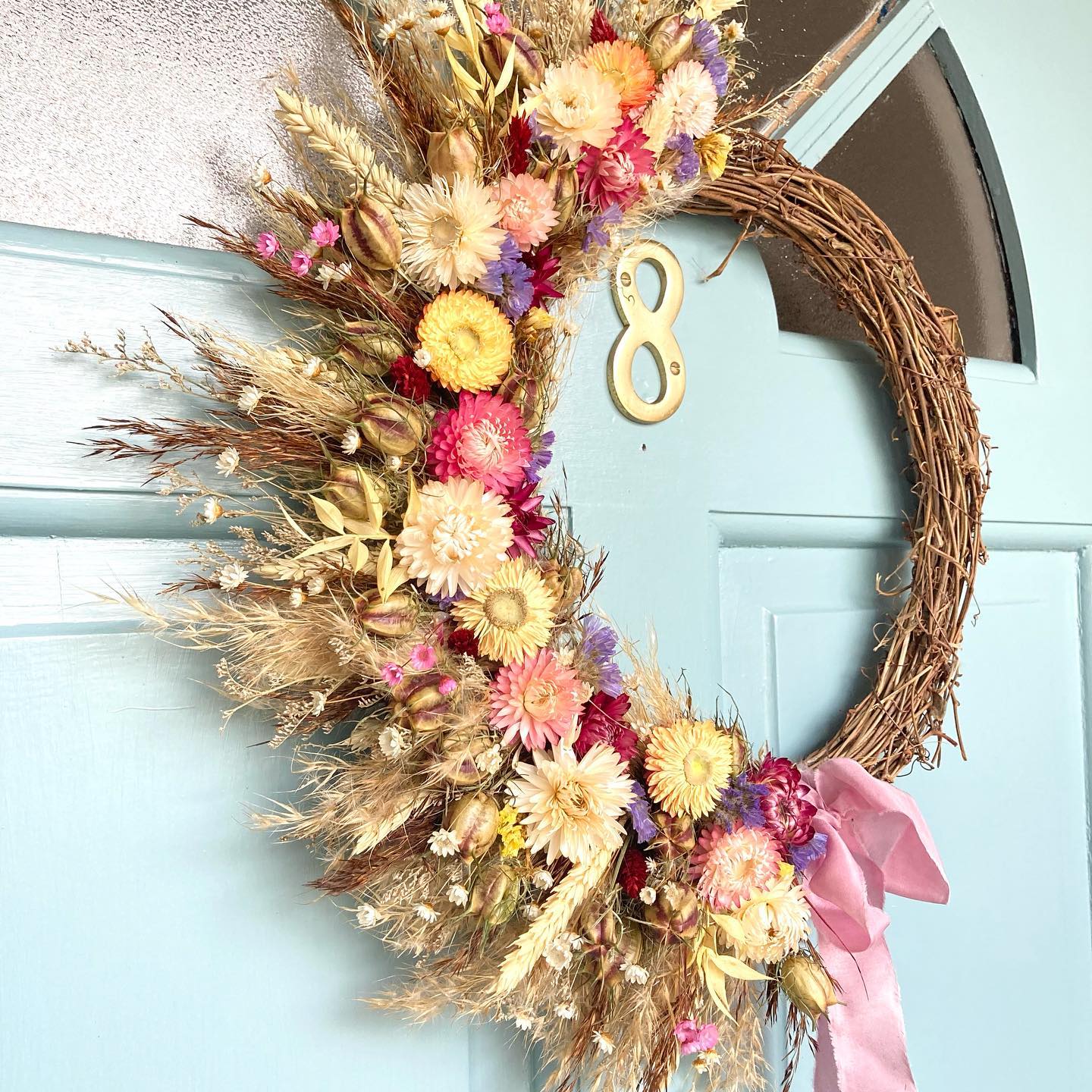 My Studio
When I am not visiting my favourite seaside locations in Ireland and the UK I am by the lake in my studio in Co Cavan, creating and designing. I may work solo, however my walls are awash with the crafts, art and designs of my fellow crafters from Cavan and beyond. When I need inspiration I have a strong network of like minded friends and industry influences who I look to and take encouragement from.

Our strengths are in those we surround ourselves with x